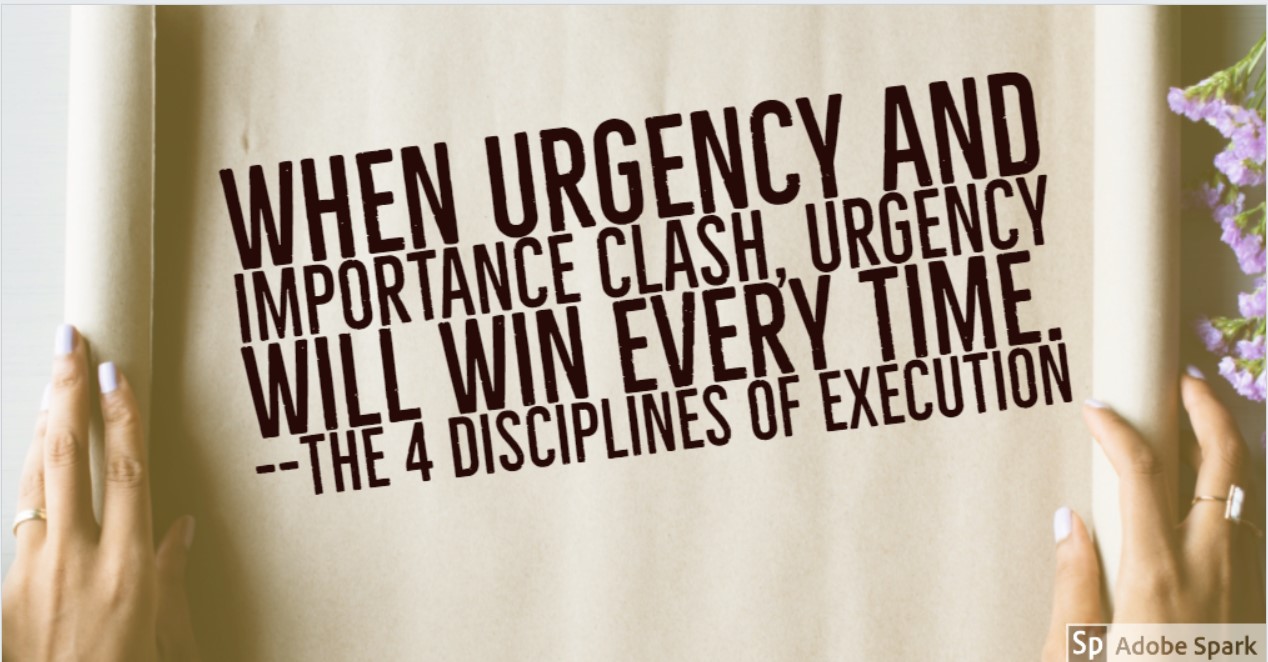 In my position as an instructional coach, I excel at identifying (and articulating) problems. I'm even pretty good at laying out workable solutions.
I really stink at execution.
Let me rephrase that. I've not been wildly successfully at facilitating widespread positive change in my organization. This is not breaking news.I've known this for a long time.
This summer, my husband kept reading me small excerpts from a book he's working through with his staff. They were provocative, compelling ideas. It's a book written primarily for the business sector, but I'm finding powerful implication for the support I provide to teachers on our K-6 campus.
The 4 Discipline of Execution by McChesney, Covey and Huling is allowing me to apply principles that lead to breakthrough results our campus has been longing to achieve.
The 4 Disciplines
Focus on the Wildly Important
Act on the Lead Measures
Keep a Compelling Scoreboard
Create a Cadence of Accountability
In this four-part series, I'll share what I'm learning and how I'm working to apply these four disciplines of execution to meet our campus goals and see measurable results for K-6 literacy on our campus.
Discipline 1: Focus on the Wildly Important
The real enemy of achieving breakthrough results is what the authors call "the whirlwind". It's the daily stuff that requires the bulk of our energy and steals our ability to execute new solutions.
"Focus on the wildly important requires you to go against your basic wiring as a leader and focus on less so that your team can achieve more."
Discipline One requires your organization to select one, or at the most two, absolutely critical goals. This is counterintuitive because our tendency is to try to improve everything at the same time.
Turns out that humans do best when they are able to focus on one thing. And, they are able to execute it with excellence. Isn't that what we want? Even though, in education, we feel the clock ticking loudly and we want to improve so many things, we'd be wise to set one or two wildly important goals and accomplish those with certainty and distinction.
We're applying this discipline as a team already this year. Our K-6 grade level teams are committed to two goals; one for the next four weeks and one more long-term goal for the entire school year.
Wildly Important Goal #1
Use the Genre Wall in each instructional reading block to facilitate transfer of understanding and application of genre, perspective, point of view, structure, purpose of texts read as a class and independently. (More about this goal in a subsequent blog post.)
Wildly Important Goal #2
Daily commitment to use of a grade appropriate read aloud as the basis for modeling and instruction of academic moves, habits, and dispositions of proficient readers that lead to the ability for students to make deep meaning of texts.
In our weekly instructional planning times with each grade level, we're taking time to talk about quality texts, what and how to model for students in mini-lessons, and formative assessments that allow teachers to know how students are transferring new learning to their own independent practice.
Tomorrow starts our third week of school and we've been collecting evidence of both our goals. I'll share later about how we're focusing on lead measures versus lag measures, how we're keeping a scoreboard of our efforts and how we're holding each other accountable in our weekly grade level meetings.
This is powerful work and we're seeing a difference already in the first weeks of instruction and practice for our students.
Join me here for the next few weeks and follow our journey to set and achieve our goals of facilitating growth for all our readers. For now though, I'd like to leave you with campus-wide evidence of our Wildly Important Goal #2 in these first weeks of school.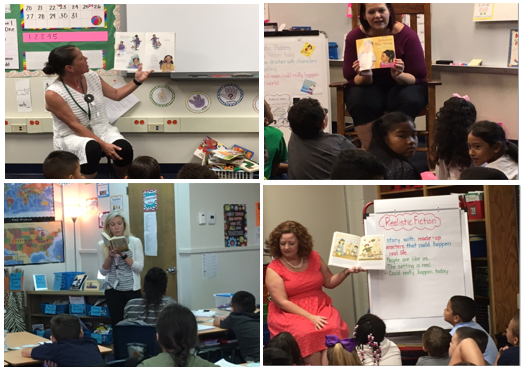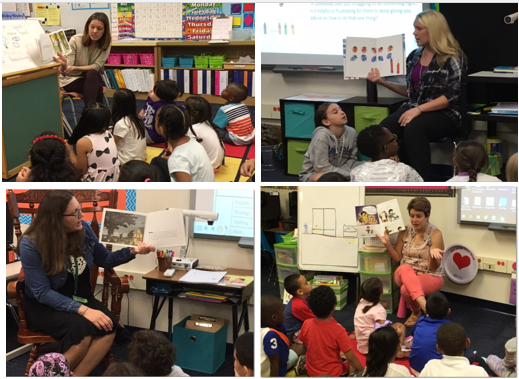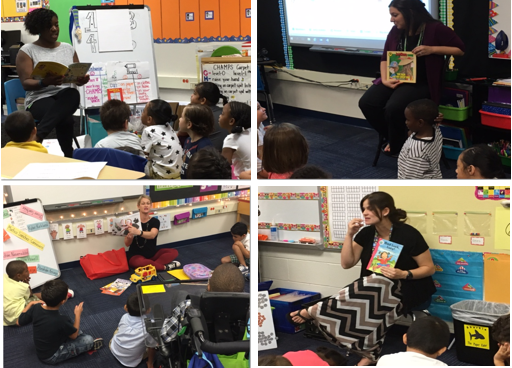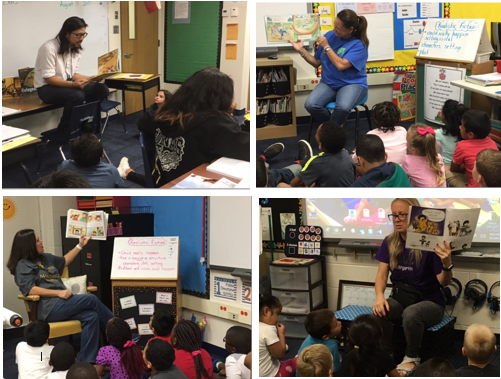 Comments
comments