Jan Burkins and Kim Yaris are kicking off That Thing You Do for the new 2017-2018 school year! Today's guest post is part II of Starting the School Year Well. Their work has had a profound impact on me and I am anxious for readers to hear a beginning-of-year message that will resonate with teachers, coaches and administrators alike. Jan and Kim have written two books together, Reading Wellness: Lessons in Independence and Proficiency and Who's Doing the Work?: How to Say Less So Readers Can Do More. They provide consulting services for educators through their site and facilitate professional training sessions far and wide. You will not want to miss their upcoming session in my home state of Texas. Jan and Kim will be at the Hurst Convention Center in Hurst on November 3, 2017. If you haven't already registered for the day-long session–do it now!
Strength: Yoga with Adriene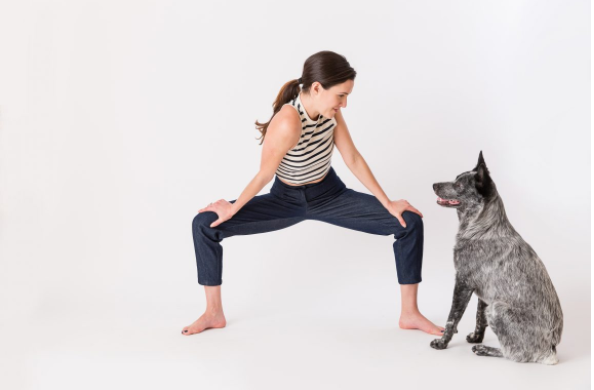 For a daily strength-building ritual, develop a habit of checking in with your body. You can follow the "Yoga with Adrienne" channel for beautiful and varied support. Adriene Mishier is an actress, yoga teacher, and entrepreneur from Austin, Texas, and she is delightful and inspiring. Here is a video of her launching her yoga videos and explaining her philosophy. She will make you fall in love with yoga.
The best thing about yoga with Adriene is that she integrates mindfulness and gratitude into the practice. She fills the yoga experience with phrases like "Let's get started my darling," "Appreciate yourself for coming to the mat this morning," and "Thank you body."
She has lots and lots of videos, all specific to particular needs, such as "Yoga for Stress Relief," "Yoga for Teachers," "Yoga for the Classroom," "Yoga for a Broken Heart-Unconditional Love," and "Yoga for Mood Swings." Try this five-minute morning yoga, which you will find an easy practice to fall into and habituate. As few as five minutes of yoga, consistently practiced over time, can change the way you live in your body
Mindfulness: Headspace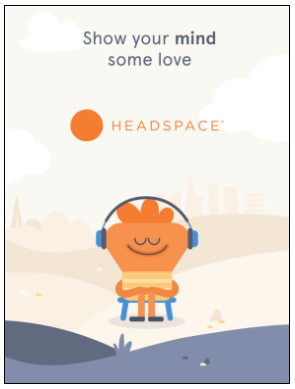 The abundant research on mindfulness, particularly as an antidote for the restlessness that develops from life with technology, demonstrates that it improves quality of life across many dimensions, from physical health to general satisfaction with life. Mindfulness is showing up everywhere from classrooms to boardrooms. It seems that mindfulness is the new black!
But mindfulness practice can seem difficult; how does one clear the mind, anyway? Enter Headspace.
Headspace is an app with sequential guided mindfulness lessons and practice routines. You may be surprised how quickly you can make meditation a regular part of your day, and how the benefits spill into the rest of your life. Note: The opening video explanation of mediation would also work to explain meditation to children.
Joy: The Good News App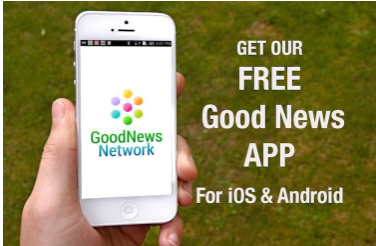 When there is so much angst in the news–in fact angst sells–it drives up our fear levels, creating loyalty because we are worried we may be at risk if we don't check back in with our favorite news source. While we know we all have some responsibility to remain abreast of the concerns of the day, we do not have to read every article that pops up in our news feed.
If you are already in the habit of being in the know–perhaps even stressed, worried, scared, or angry–then try a little good news for a change. The Good News Network offers bipartisan, worldwide stories of good news. From "Two Villages Emerge From Poverty and Pollution with Online Sales" to "Guardian Angel Plumber Gives Scholarships to Kids With Parents In Jail" to "Grammy Nominee Moved to Buy Piano for Texas Dad Who Played in Knee-deep Floodwaters," you can scan the headlines to see which bit of good news touches you.
There is a lot of good news out there, friends! Ours is a world of kind and generous people. Trade a little of your usual news consumption for something good and see what it can do to ease your mind.
Love: One Second Everyday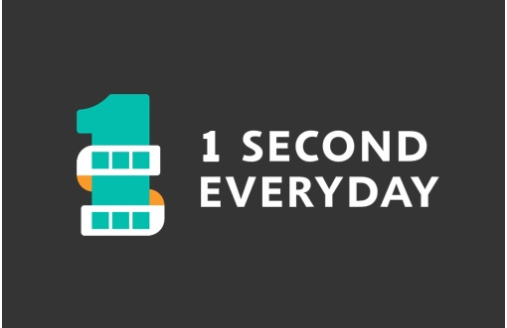 One Second Everyday is video gratitude practice. Your job is to find one special moment in each day and take a one-second video clip. The fun, of course, is in canvassing your day for sweet and beautiful moments. This mental preparatory work gives you an appreciative lens through which to examine your life, and trains your brain to be a joy-finder.
Once you have recorded your clip, the app plugs it into a calendar, threads all your clips together, and lets you watch as a single video timeline. Literally, in 30 seconds a day, you can create a video log of the most wonderful aspects of your life. While it takes less than a minute to record the video, you may find yourself watching your growing timeline each day and reliving joyful experiences, which is a bonus gratitude practice. We love this app and the practice that comes with using it! Note: This app costs $4.99.
We hope you choose to take 3-5 minutes a day to adopt one of these practices to bring more alignment, strength, posture, mindfulness, joy, and love into your life. Pick one or two of these tools to start some tiny, new habits–habits that are easy to do (and not do). Make the decision to practice them, and let the digital tools we describe here support you, with notifications as "tripwires." For even more support, check out Dan Tricarico, the Zen Teacher, and his online academy, which teaches self-care and stress management for teachers.
We wish you a joyful start of the school year and ever-growing wellness. To pass this well-being onto your students, integrate some or all of these practices into your school day. Being increasingly well will help you teach better and help your students learn better.
Be well; teach well.
Jan & Kim
Comments
comments