I cannot adequately express my gratitude (nor contain my giddiness) that Jan Burkins and Kim Yaris are kicking off That Thing You Do for the new 2017-2018 school year! Their work has had a profound impact on me and I am anxious for readers to hear a beginning-of-year message that will resonate with teachers, coaches and administrators alike. Jan and Kim have written two books together, Reading Wellness: Lessons in Independence and Proficiency and Who's Doing the Work?: How to Say Less So Readers Can Do More. They provide consulting services for educators through their site and facilitate professional training sessions far and wide. You will not want to miss their upcoming session in my home state of Texas. Jan and Kim will be at the Hurst Convention Center in Hurst on November 3, 2017. If you haven't already registered for the day-long session–do it now!
Start the School Year Well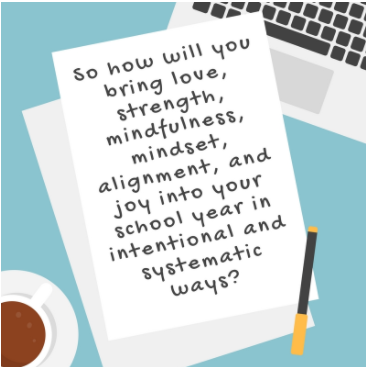 After just a few minutes on a massage table, a masseuse once asked Jan if she was a teacher! The masseuse went on to say that educators are the most tense clients she works on, with most teachers holding tension in common patterns around their necks and shoulders. Certainly, teaching can be a stress-filled responsibility. So how do we, as educators, take care of ourselves while tending one child's hurt feelings, calling to calm a concerned parent, and analyzing student reading patterns–all during a 20 minute window that was supposed to be lunch?
At the beginning of the school year, the effort of arranging furniture, writing children's names on various items in the class, and readying to welcome a new group of darlings builds energy for a fresh start. Hopefully, this energy is buoyed by a restful summer, with time spent with a good book on a beach or dragging your toes in the water as you sit on the front of a pontoon, or even simply getting your closets all cleaned out. How ever you recharged this summer, we want to help you sustain a relaxed mindset throughout the school year, so that when school gets especially hectic and demanding you have automated habits that support your wellness.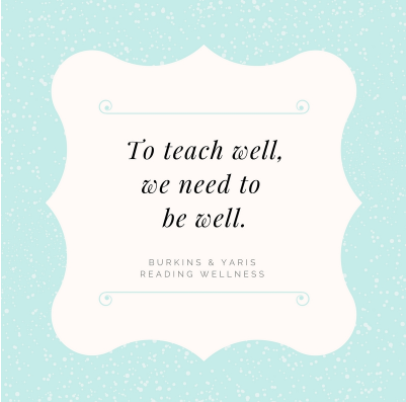 In 2014, we wrote Reading Wellness: Lessons in Independence and Proficiency. A main premise of the book is that, in order to teach well, you have to be well. Reading Wellness anchors six literacy lessons in a wellness metaphor that teaches sustainable strategies, such as calling on both print and meaning cues when reading work gets tricky (alignment), developing a flexible mindset (posture), and how to self-select texts that make you a stronger reader (strength).  We want to bring these metaphors to life for you as aspects of being a well teacher– how can you bring love, strength, mindfulness, mindset, alignment, and joy into your school year in intentional and systematic ways that will, over time become habits that earn compound interest in the form of your well-being?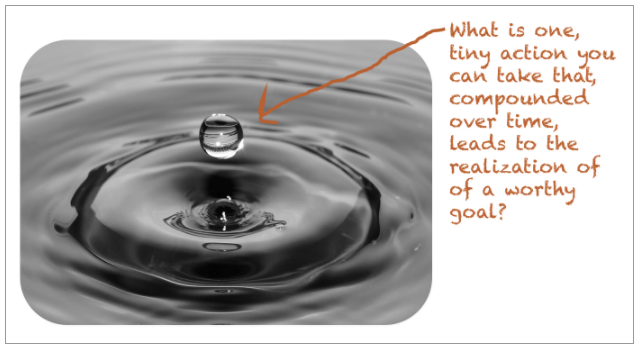 In The Slight Edge: Turning Simple Disciplines into Massive Success and Happiness (access our notes from the book, here), Jeff Olson brilliantly describes the ways the tiniest moves on our part can compound over time to give us tremendous rewards. Much of the magic is in choosing a tiny, first step in the direction of a goal–a step so small it is "easy to do, and easy to not do." So what is one tiny action you can take, that over time, will lead to you becoming more and more well? We have a few ideas for you, suggestions for a few tiny, first steps–each 5 minutes per day or less–each is aided by technology and exceedingly easy to integrate into your life.
Posture: Happy Feed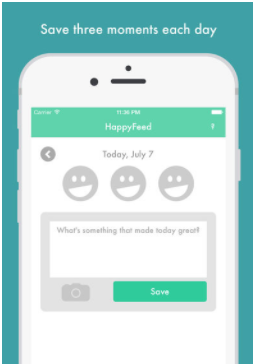 `
When we use the term posture in this context, we are referring to the ways we lean in to (or lean away from) our lives. Posture is our mindset about ourselves, our work, our surroundings, etc. Our favorite posture video is this Ted Talk of Shawn Achor, who hilariously describes the way our outlook colors our experience.
As a tiny step in the direction of a leaning-in posture, try the "Happy Feed" application. It will prompt you three times a day to write down something for which you are grateful, with the opportunity to insert a picture.
The amazing thing about a gratitude habit, is that it changes your whole life in just three minutes a day! While you may only make notes for three minutes, your brain begins to search you world full-time for the things for which you are grateful. Gradually, you can find yourself in an ongoing, automatic state of gratitude. The research behind this practice is also in the Ted Talk from Shawn Achor, so be sure to watch it!
Alignment: Track Your Happiness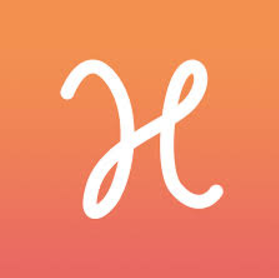 Alignment is that place of congruence where our actions align with what we believe. To get to this place, we sometimes need a tune-up, much like one gets an adjustment, or an alignment, from a chiropractor. It is worth studying what makes you happy so that you can align your life to your inner self. In the words of the app's creator, Matt Killingsworth, who is a happiness researcher at Harvard (See his TED Talk, here.), "Track Your Happiness aims to use the latest in science and technology to help you better understand the causes of your own happiness, while also contributing to scientific research that could one day benefit everyone."
A few times a day, the app prompts you to answer 3-5 easy questions. It takes less than 30 seconds to complete. One of the questions that has really made us reflect on how we are (or are not) present in our lives is, "If you could jump ahead in time to the end of what you are doing (without any negative consequences), would you?" We find that if we are answering "yes" to this question often, it means we are not living in the present moment and we need to do some emotional work or even make some changes in our lives.
The data that accumulates in the app will help you pinpoint just exactly what makes you happy. You might be surprised, as we have, when organizing the spice drawer turns out to make you happier than eating a bowl of ice cream. To be continued…
Join us here next week for Part ii of Starting the School Year Well by Jan Burkins and Kim Yaris.
Comments
comments