I am thrilled today that Carolyn Davis is guest blogging for That Thing You Do! Carolyn and I met on social media first and then I had the pleasure of meeting her in person at a local conference. There was an immediate connection due to Carolyn's deep love for readers and writers and her passion for innovation. Carolyn is an instructional interventionist in a school district deep in the heart of Texas. You can follow Carolyn on Twitter @CDavisRead
Several years ago, I had the privilege of taking a reading interventionist position at our school. I was pretty excited about it. I love change, new challenges and sharing my love of reading. As I prepared to move from a regular classroom to a much smaller one, I was not prepared for the feelings I was about to experience.  As I was downsizing, it meant that I would have to build a new library with a variety of literature that would appeal to all grade levels.  I didn't anticipate the loss I would feel as I decided which books to keep and which books to share with someone else.
Sifting through the many titles, memories came to mind of the readers that loved these books even more than I did:  Alexia making a connection with a book.  Regan asking for another one in a series, or one by the same author.  Their excitement to share what page they were on or letting me know their favorite part.  Truly some of my best memories were when I overheard my readers sharing books with friends.  Those conversations were priceless.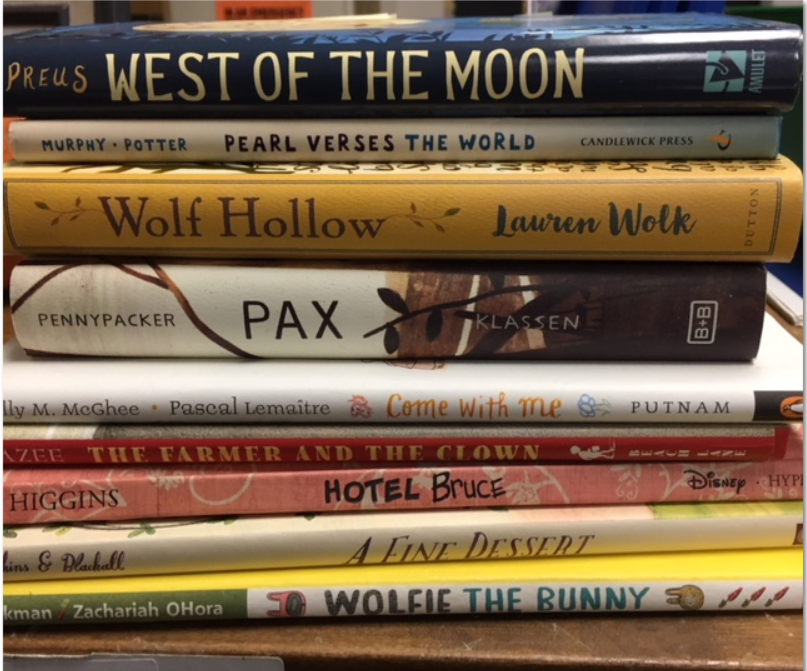 As the new school year began, I faced my new challenge of teaching reading skills and encouraging reluctant readers to becoming book lovers.  These readers were facing their own challenges, as most weren't that excited about reading.  But it did bring joy to my heart when a book finally connected with a reader.
One day one of the teachers asked me to help one of her reluctant readers. She had made several attempts to find a book for him.  I knew a little about the student and picked out a few titles for him.  He came in, but I could tell he was not impressed.  We sat down and we talked as he looked through the books.  He picked one out.  I wasn't surprised by the one he chose, but I nodded and told him happy reading.  He soon came back and asked for the next one.  I told him there were a few more in the series and he smiled. I knew by that smile that one book had created the spark he needed. On that day, I realized I needed to view my classroom library in a new way.
Now students come in before school, during lunch and just before school lets out to comb through the many titles.  My bookshelves are growing as my wallet shrinks, but I enthusiastically love adding titles to my library. Readers genuinely get excited when they see me carrying a book box or bag with new books.  I let student interest guide me as I try to keep up with what is most popular with young readers.  I also follow several great authors, librarians and teachers on Twitter.  Speaking of Twitter, it has opened up a new world for my young readers.  I often take pictures or videos of book talks and tag authors.  The students are amazed when an author responds back.  Additionally, my readers have connected with authors via Skype. This has allowed us to connect personally and globally. It makes reading more real to them while offering readers another way to connect to literature for a lifetime.
As I sit and wait in my little classroom, my heart smiles every time a reader brings a visitor. Because it only takes one book to make them a reader. My library is always open and this pseudo librarian will help the latest reader track down the perfect book!
Comments
comments